David Barclay Moore writes fiction, non-fiction and screenplays.

He is the recipient of the 2018 Coretta Scott King / John Steptoe Award.

The Stars Beneath Our Feet, his debut novel, was published by Alfred A. Knopf BFYR/Penguin Random House on September 19, 2017. It is available in bookstores everywhere and is available to order here.

His book is being made into a feature film by actor/director Michael B. Jordan (Black Panther, Creed, Fruitvale Station).

The Stars Beneath Our Feet was on several 'Best of the Year' lists, including those from the New York Times, Time Magazine, Publishers Weekly, the Boston Globe, Chicago Public Library, Amazon.com and others. It also received six Starred Reviews, was an official Buzz Book selection for BookExpo / BEA and is an official Junior Library Guild selection.

David was a recent Semi-Finalist for the Sundance Screenwriters Lab and a Yaddo Filmmaker in Screenwriting. He has also won the James & Rachel Lowrie Award in Literature and won an Honorable Mention for the Kurt Moody Award for Fiction & Screenwriting.

"blue," a coming of age short story, was recently published in Best Gay Stories 2017 (Lethe Press). Another short story, "Anambra," may be read online here.

DBM is represented by Writers House, a literary agency.


AN EXCERPT...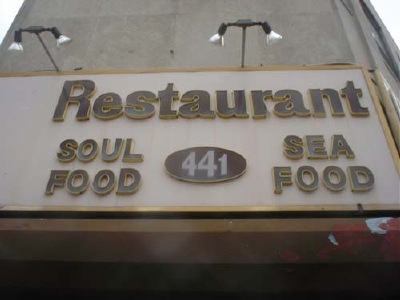 ...the first day Pops disappeared, my case worker showed up for a surprise visit. I hated her for that, checking up on me and my father. I thought all she wanted was to keep me back there in the Group Home. With all them other zoo animals.
My case worker stayed there for a while talking with Gladys there on the sofa. Gladys smiled a lot. Every now and then, she'd get up from the couch, look out the window, onto the drive.
"I don't know what's keeping Alonzo," Gladys went, then she'd look my caseworker in the eyes, "He should be back from the mall any minute."
The caseworker left way before Pops showed up two days later. I wasn't sure if she bought Gladys' story or not. For the next day, even I thought maybe he had just gone to the mall. It was Christmas. Maybe he was out getting me my Christmas present.
On Christmas Eve, after Pops still hadn't came back, and the caseworker had called and left a message for him, Gladys left, too. Went looking for him. Said she knew where to find him. Said my father let old habits die hard.
That morning, she ditched me with her neighbors, some white people that wasn't too ecstatic to get stuck with me, and Gladys went off to try and drag Pops home. She looked pissed. Kept going on about that being the last time she'd do that.
I spent most 'a Christmas Eve with them white people next door. Really, I spent it in they basement, watching TV. Every now and then, I'd here 'em upstairs laughing, or what sounded like they kids up there running around.
They had two (and one on the way). A little girl that was way younger than me. A little boy that was about my age. They had dark eyes and dark hair like Puerto Ricans.
Dirty faces.
The little white girl kept coming down into the basement to watch TV with me for a while, then her big brother'd swoop down, chase her with this huge pet bullfrog.
("Gurr-rrupp!")
And she'd jump up, go run back upstairs, and I'd hear him chase her around up there. Them kids couldn't sit still.
Soon, the girl'd come back down to the basement by herself, to bug me again. Talking 'bout Santa Claus, Rudolph, and all that stuff.
"Santa's coming! Santa's coming!"
One time when she had come down where I was, I was watching cartoons. Scooby-Doo was on. I love Scooby-Doo! It was the one with the robot, or the dude they think is a robot (with the glowing eyes), and I don't know how I remember that mess! This lil' girl came down and asked me did I know her Mommy was gonna have a baby, and, who I was, and why wasn't I at home with my family, and didn't I know it was Christmas.
I thought about all that, turned toward her away from Scooby-Doo, and went, "I don't care if your Mommy has a white baby rat. I ain't got no family. I ain't got no home."
I started to cry. She started to cry.
Her Moms came down to see what was up. She took her upstairs and left me down there with Scooby. Before she left, though, the Moms gave me this look, I'll never forget it, she gave me the worst look. Not mean or nothing, just sad. She shook her head all sad.
That night, Gladys knocked on the door and came and got me. The little white girl, holding her Moms' hand, watched me go, not saying nothing. In the dark, me and Gladys both walked silent back across the lawn and into her green house.
Pops was in there, in the living room. I got happy. He was in there, lying on his back on the couch. One 'a his hands was by his side; the other was bent up and covering his eyes.
I couldn't tell if he was sleeping or what. I had wanted to go say hi to him, but Gladys led me back into the den where some sheets and pillows was already made out on the small couch in there.
"You sleep in here tonight," she went, "When you wake up, Santa Claus will have been."
"Is my father all right?" I went.
The glass lady nodded, and tried to smile.
"Where was he? Where he been?" I went.
She pulled off my shirt and handed me my pajamas. I just stood there, looking at her so she started putting 'em on for me. She still wasn't saying nothing.
"Is Pops okay?" I went.
"He's okay, Lonny," she went, "Your Daddy just got lost."
I knew what that meant and I was afraid for him.
Scared.
What I didn't know then, was that that next day, Christmas day, was gonna be the worst one...

© copyright David Barclay Moore 2018